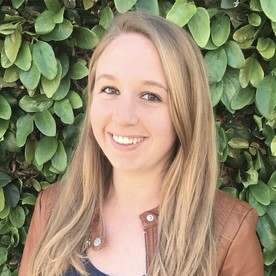 Shannon
Teacher
Alma Mater: Ramapo College of New Jersey
Subjects/Grade-Level experience: Pre­K through 5th grade: Reading, Writing, and Math
Biggest accomplishment: I have a Bachelors in Elementary Education and Psychology as well as a Special Education certificate. Prior to working at Miss Bee's, I was a 5th ­grade resource room teacher where I taught reading, writing, and math, and collaborated with general education teachers to modify lessons in Social Studies and Science.
Teaching inspiration: My mom, who is a school teacher, was the person who inspired me to teach. Over the years, I've watched her create engaging lessons, demonstrate patience, and best of all positively impact the lives of so many of her students.
Life Motto: "Pay attention to the things that you are naturally drawn to. They are often connected to your path, passion, and purpose in life. Have the courage to follow them."­ Ruben Chavez.