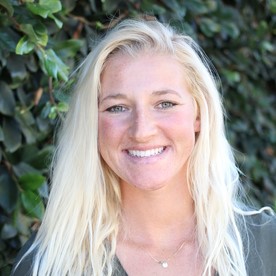 Jessica M
Teacher
Nickname: Jess
Alma Mater: UCLA
Subjects/Age experience: High School Chemistry, Physics, English, Math, Government and College level pre-medical.
Biggest accomplishment: I competed in Division I, Pac 12 Conference athletics for 4 years in a brand new sport. After trying out, the UCLA Rowing team awarded me a walk-on position with no previous experience. I was a soccer player, not a rower! But with great coaching, I learned the sport, gained a scholarship and became a captain! I even achieved a national award for my accomplishments! I started a new sport once again after college and am now competing and training as a professional beach volleyball player using the same learning and training strategies I did in rowing.
Teaching inspiration: "All leaders are learners." - Rick Warren. I love inspiring people to do what they once thought they couldn't by providing the right tools to succeed!
Life Motto: "Success is peace of mind which is a direct result of self-satisfaction in knowing you did your best to become the best you are capable of becoming." -John Wooden